Die drei bizarrsten NFT-Cashgrabs der Geschichte
Abzocker gehören ins Web3, wie die Clowns in den Zirkus. Sie machen das neue World Wide Web zu einer wilden Welt voller "What the fuck"-Momente. Schnallt euch an: Wir nehmen euch mit auf eine Achterbahnfahrt zu den drei dümmsten Cashgrabs und Scams der Web3-Geschichte.
Pixelmon: So hässlich, dass es weh tut
Die Gründer von Pixelmon versprachen "das hochwertigste NFT-Spiel aller Zeiten". Ihr Projekt wurde schnell einer der gehyptesten Mints von 2022. 70 Millionen sammelten sie in einer Dutch-Auktion von Kleininvestoren ein.
Eine Woche später enthüllte das Projekt seine NFTs. Mit überraschendem … Ergebnis?
Die Enthüllung war so furchtbar, dass Pixelmon-Memes wochenlang NFT-Twitter überfluteten. Besonders einer von ihnen wurde prominent, der grüne Kevin.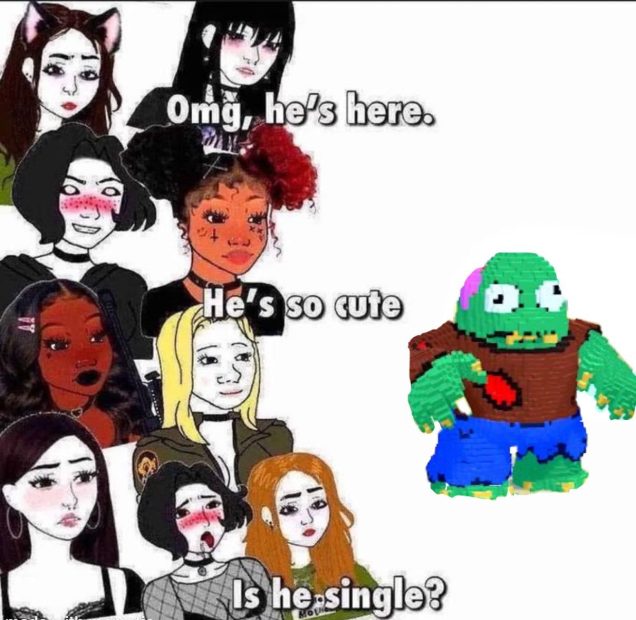 Am Ende stellte sich noch heraus, dass die meisten Pixelmons einfach nur aus der Datenbank von Unity kopiert worden waren, einer populären Videospiel-Engine.
Old Roos Club: Wenn NFTs so stark pumpen, dass der Gründer einen Herzinfarkt bekommt
Old Roos Club war ein NFT-Projekt auf Solana. Das Problem: Kurz nach dem Mint "starb" einer der Gründer einfach. Deswegen sollte auch das Projekt eingestampft werden.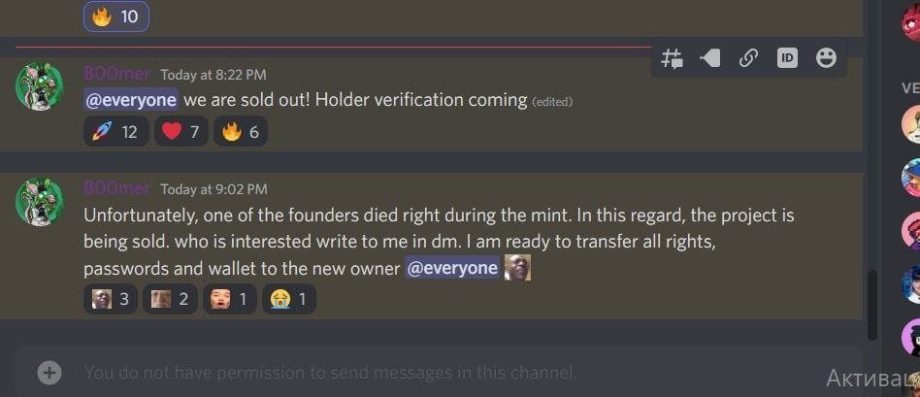 So recht glauben wollte die Geschichte natürlich niemand. Deshalb verlangte die Community ein Proof of Death, sozusagen. Der kam dann auch: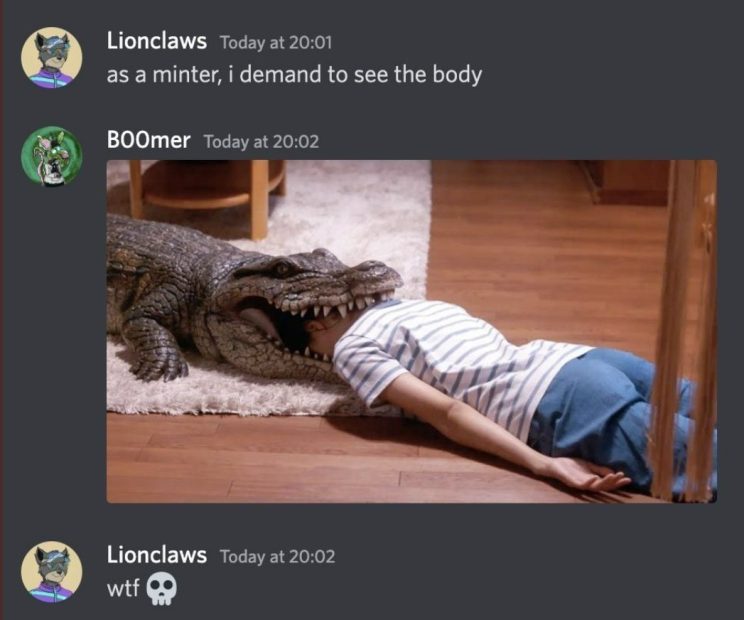 Aber der Tod währt ja bekanntlich nicht ewig. Nachdem die Kollektion auf dem Solana-NFT-Marktplatz Magic Eden pumpte, war der Gründer plötzlich doch wieder am Leben.

Magic Eden wurde die Nummer zu bunt und die Plattform verbat die NFT-Kollektion. Der Gründer starb daraufhin ein letztes Mal.
3. Ein Finfluencer launcht NFTs mit echt krasser Utility
Wo viel Geld ist, sind auch Influencer nicht weit. Vermutlich kennt ihr Tai Lopez. Falls nicht, solltet ihr euch unbedingt sein berühmtes Werbevideo: "Hier in meiner Garage" anschauen. Ein Kleinod der Finfluencer-Dummheit. Treffendster Kommentar dazu: "Dieser Typ ist der Grund, warum ich gelernt habe, was Adblocker sind."
Weil Lopez sehr reich und mindestens genauso klug ist, hat natürlich auch er sich nicht zweimal bitten lassen, ein extrem cooles NFT-Projekt zu launchen.
Seine NFTs haben – laut Webseite – mehr Utility als irgendeine andere Kollektion der Welt. Ihr zweifelt? Schaut doch selbst!
Unser aktueller Favorit ist ein NFT, der es euch erlaubt, einen Tag mit Tai auf seiner Farm abzuhängen. Übrigens: Ihr habt es vermutlich nicht mitbekommen, aber der Mint war so erfolgreich, dass er die Ethereum Blockchain kurzzeitig crashte.
Die neusten Ausgaben des BTC-ECHO Magazins
Das könnte dich auch interessieren